This page supports the Physics of Living Systems – Teacher (PoLS-T) Network of international high school physics teachers begun in July 2020 and hosted by Harvard University.
---
Harvard PoLS-T Network Monthly High School Physics Education Speaker Series Virtual
Pre-Watch Talks
Talks are pre-watched via the asynchronous viewing platform Perusall [free sign-up then use course code MAZUR-8JESK] prior to the Live talk Q&A events below. RSVP Sign-up required for events.
Please share event information with any you think might be interested!
Live Speaker Q&A Sessions moderated by Eric Mazur, Harvard University | Most Events on Saturdays, 11am – 12pm EST
Watch previous talks with the YouTube LIVE talk Q&A discussions on the Harvard PoLS-T Network YouTube channel
---
Original July 2020 Workshop funded by NSF and hosted by Harvard University launched the new High School Physics Education Network
Please visit the July workshop site for more information with links to talk videos and more resources. Link below.
Virtual Workshop: Building a Network to Support and Improve High-School Physics Education | July 13-17, 2020
---
PoLS-T Network Organizers
Eric Mazur, PhD
Harvard University
Balkanski Professor of Physics and Applied Physics
Isaura J. Gallegos, M.S., A.M.
Harvard University
Harvard Graduate School of Education
Mazur Lab
---
Join the High School Physics Education Network (check back here for the link).
---
Please contact PoLS-T coordinator Sara Bradley with any questions.
---
Funded by The National Science Foundation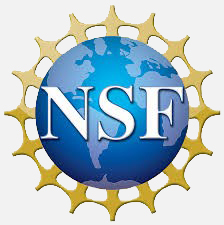 ---
MAIN
POLS-T NETWORK
SUMMER 2020 WORKSHOP
TALK VIDEOS
---