---
WORKSHOP MAIN
SPEAKERS
AGENDA
VIDEO & STREAMING
---
ABOUT THIS WORKSHOP
Host: MIT
Virtual Workshop
June 15-18, 2020
Due to the coronavirus pandemic, the in-person Summer School and Genome Architecture Workshop will be re-scheduled to a time when the travel and gathering limitations are lifted and a Virtual Online Workshop will be held on the dates instead.
Virtual Pre-Workshop
The organizers would like turn the coronavirus cancelation on the in-person workshop into an opportunity for a virtual pre-workshop information sharing discussion that might better prepare the group for the in-person event.
Talks
The organizers are envisioning the June Virtual Workshop to be an opportunity for the invited graduate students, PhDs and panelists to give detailed technical talks on the work that they are currently doing as a method to prepare the participant group as a whole for the in-person workshop to be scheduled when our travel limitations are lifted. It is also our hope that the in-person workshop speakers participate in the Virtual Event fully and find the talks useful as they prepare their talks for the "Summer School" and Workshop to follow.
Talk notes: Talk length and date/time to be determined by the number of responses but likely 15mins+Q&A for Postdocs and Graduate Students and 25mins +Q&A for Panel Members. Talks will be pre-recorded and the taped talks will be played during the virtual workshop with a session chair and the speaker live to introduce the talk and for Q&A as well as discussions. The taped talks will be coordinated and supported by our videographer.
Background
The identity and state of a cell determines its phenotype, and thus how it interacts with other cells to regulate the functions of complex organisms. A cell's identity is determined by which regions of its genome are transcribed into proteins, and which regions are not. Cellular identity is a collective emergent property that is determined by an interplay between the structure (or architecture) of the genome inside the nucleus and nuclear functions (e.g., transcription, DNA repair), both of which are determined by cooperative interactions between many components. Thus, understanding the basic science underlying how cell identity is determined requires a convergence of approaches from physics and biology.
In recent years, there has been great interest in work at this crossroad of disciplines, with the goal of developing fundamental new principles pertinent to processes that are key to understanding how complex organisms function. New experimental tools (e.g., chromatin capture methods) and theory and computer simulations (rooted in statistical physics) have begun to reveal the determinants of chromatin structure. Similarly, recent work using synergistic theory, computation, and high and super-resolution microscopy has suggested that the transcription of genes key to maintaining cell identity is regulated by the formation of active phase-separated transcriptional condensates. It is an opportune time to bring together leading physicists and biologists to discuss the most recent findings, educate trainees on these topics, and chart a path forward. The proposed Summer School and Workshop may become a landmark meeting for the field.
ORGANIZERS
Arup K. Chakraborty
Department of Physics and Department of Chemical Engineering
Institute for Medical Engineering and Science (IMES)
MIT
Herbert Levine
College of Engineering – Bioengineering
Northeastern University
Phillip A. Sharp
Department of Biology
The Koch Institute for Integrative Cancer Research
MIT
Richard A. Young
Department of Biology
Whitehead Institute
MIT
NSF CONTACT
Krastan Blagoev, Program Director, Physics of Living Systems, Division of Physics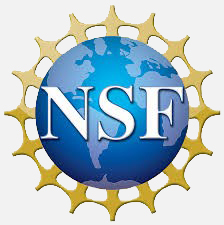 This Workshop is NSF funded.
---
WORKSHOP MAIN
SPEAKERS
AGENDA
VIDEO & STREAMING
---